Who is Missing From the School Bus?
26 Aug, 2019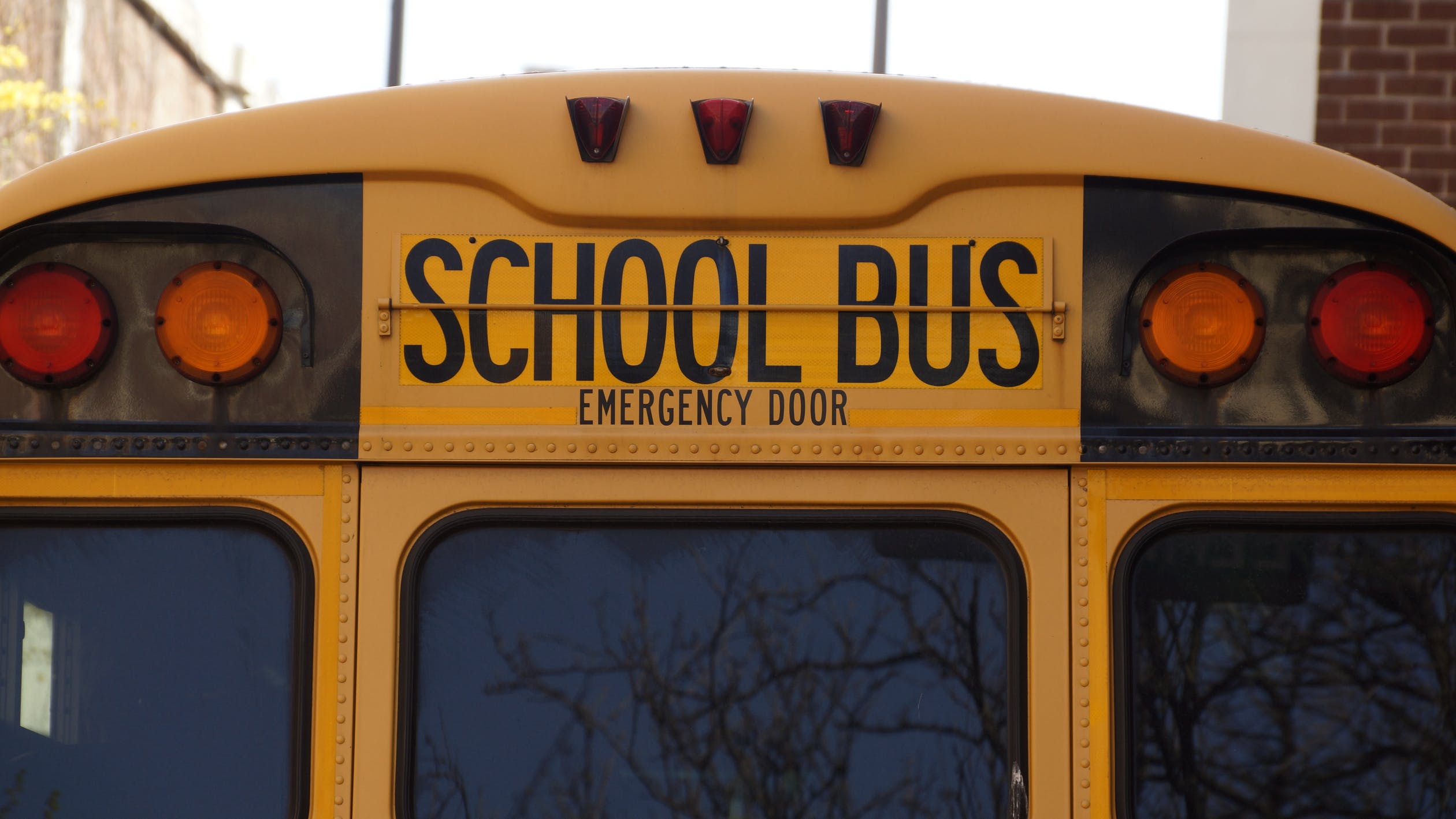 In just a couple of weeks, children will be boarding the much-anticipated ride on the bus for the very first time. Some children may have enviously watched in previous years as their older siblings boarded this transportation that would carry them to school. Many children long for their first day of school when they will finally be able to ride the bus with its large tires, colorful, flashing lights, and many potential friends. Dreams and countdowns for a child's first bus ride are filled with fantasies imagining what that first ride will be like!
Sadly, many children will not be boarding the school bus. In 2013 in the state of Massachusetts alone over 20,800 children lost their lives to abortion. If these little ones had been given a chance at life, this would have been the year for them to start Kindergarten. Imagine – more than 20,800 children. This is enough to fill more than 288 school buses! Unfortunately, there continues to be more than 20,000 abortions in Massachusetts.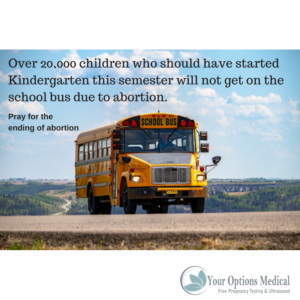 Your Options Medical serves women considering an abortion by providing them with lab-quality pregnancy testing, limited-obstetrical ultrasound, and options counseling. We strive to offer women the truth so they will make an informed decision with the hope that they will choose life for their children. Our services are provided free of charge to our patients so no one will be turned away. By supporting Your Options Medical, you provide a woman facing an unexpected pregnancy with the medical services and information she needs to empower her to make the best decision.
Click here to learn more about how you can help!
Support Your Options Medical to help ensure every child
is given the chance at life and a ride on the school bus.